Thank you for visiting the Bali Best Journey website. Introduce my name is Astawa Wayan or better known as AWA. I am the owner and manager of Bali Best Journey.

I have experience in the field of tour services in Bali for more than 20 years and have provided the best services for tour groups or individuals. With the background of education in the Hospitality School in Denpasar and the experience of working as a tourist guide at a number of major tourism agents in Bali. This then made me have the skills and understand every touring need for tourists visiting Bali.

During my tour guide, I was given the trust to handle tours from large groups such as JTB (Japanese travel agency) and HIS. Until now, I and the Bali Best Journey team have handled many tours for tourists visiting Bali both for tour groups or individuals.

To make a fun tour in Bali, we provide the best service at the best prices and are not tied to the tour time. With this service, your tour will be much better and more memorable. This is because the services we provide have been designed for the exploration of the essence of Bali and also for the exploration of the natural beauty of Bali.

With every service we provide, we really hope you get the best experience in accordance with your purpose in coming to Bali. Our main goal is to give you a unique and memorable experience about Bali with affordable, comfortable and friendly services.

Interested in every service we mean?

You can visit the Bali Tour Packages menu to see all the tour packages we have or visit the Bali Transport menu to see the transportation services we provide.

Please contact us for any tour or transportation needs while you are in Bali. We really hope to meet you.
Our Team
This is our best team to realize a pleasant trip while in Bali. Don't worry about our experience, we have decades of experience in tours and transportation in Bali. We make sure your trip will be much better with us.
Awa
Eka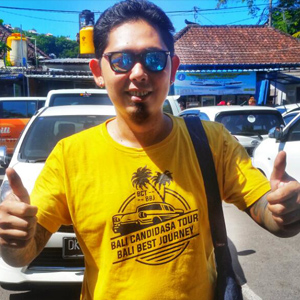 July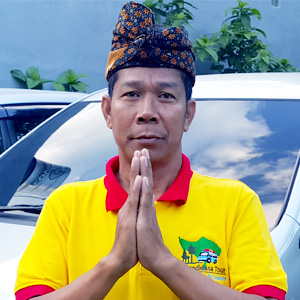 Louso
Melon
Wira